What a beautiful museum the D'Orsay is.
The building itself (a former railway terminal) is stunning, but the stuff in it must have been good because the art illiterates that are also known as Reidski and Jane could hardly tear themselves away from the place.
At one point as we drifted along past various priceless works of art Reidski said to me; "I know that one through a board game we used to play as kids". "I had that game too!" I shrieked, much to the annoyance of the more refined art appreciators. We remembered it was called
Masterpiece
, and we both agreed that any art education we had was gained via that one board game. (And it seems it is still available.)Impossible to choose a favourite painting from there, but when I go away I always have to bring a fridge magnet back (how sad am I?) and this was on the fridge magnet I bought there so I guess it was one of my top 10.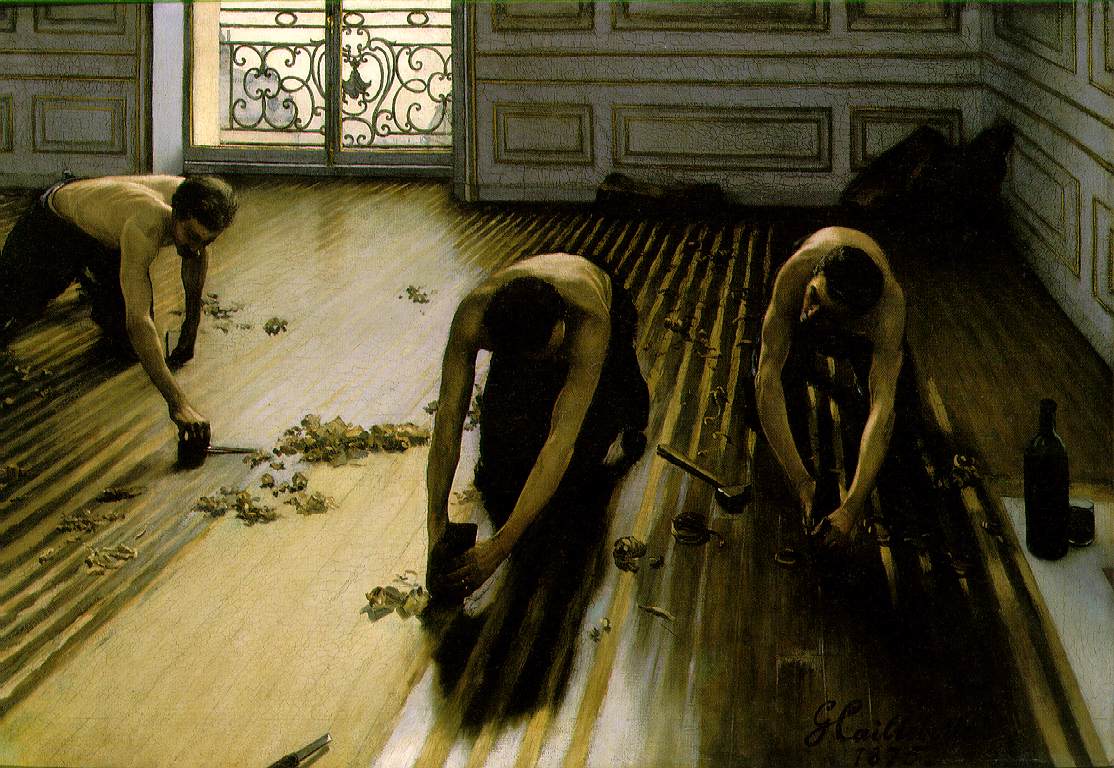 We spent some time wandering around
the islands
. I had never been on the Ile St Louis before, but it was lovely; so atmospheric, and entirely untouched by hen party's or stag weekends.
We also had a lovely crepe there
(Yes Cookie - I did say a crepe!)(At the Sarrasin et le Froment.)
The other area we went to which was new to me was
Le Marais
where my normally legendary sense of direction (for once I am not kidding here - I have a great sense of direction) completely deserted me, and I don't think Reidski will object to me telling you that given his
not exactly quite so sharp sense of direction
, that meant we were in the words of that superb record (I am kidding here OK??)
"Lost in France."
But not for too long.
Reidski has already mentioned our 'Not so great' meal. Note to selves in future - We have a guide book that suggests great places to eat so use the damn thing. Because when we did we had wonderful food but when we did not we had tourist trap (rhymes with 'crap'. Coincidence? I think not) average, and you don't want average food in France.
And to end, I really don't want to repeat word for word what Reidski has already said about our trip to Paris, but
this cemetery
which is close to where we were staying in Montmartre was wonderful.And amongst very many moving tributes and monuments there the one that reduced me to tears was one we saw dedicated to the children of a Jewish family who were taken away by the Nazis.
Strange to think that within our parents life time, France was an occupied country.