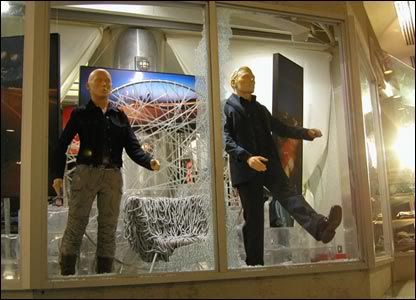 Following MK Dons heartbreaking* loss on penalties last night in the League 1 Play Off semi-finals -
(they lost 7-6 after 18 penalties in total were taken)
their long standing** fans rioted in Milton Keynes shopping centre. Reports that plastic bullets were fired have yet to be confirmed.
* SO heartbreaking that I haven't stopped laughing yet.
** Some have been recorded as having supported them for in excess of an entire fortnight.
P.S. Come on Millwall!